Avant-Garde Natural Stone Steps
Avant-Garde Natural Stone Steps
Product Description
Stonemarket Avant-Garde Paving is an smooth cut, ethically sourced quartzitic sandstone that will bring a contemporary feel to any project.
Available in 3 colour options, Caramel, Imperial, Silver
Our Avant-Garde range includes paving and walling that perfectly complement the natural stone steps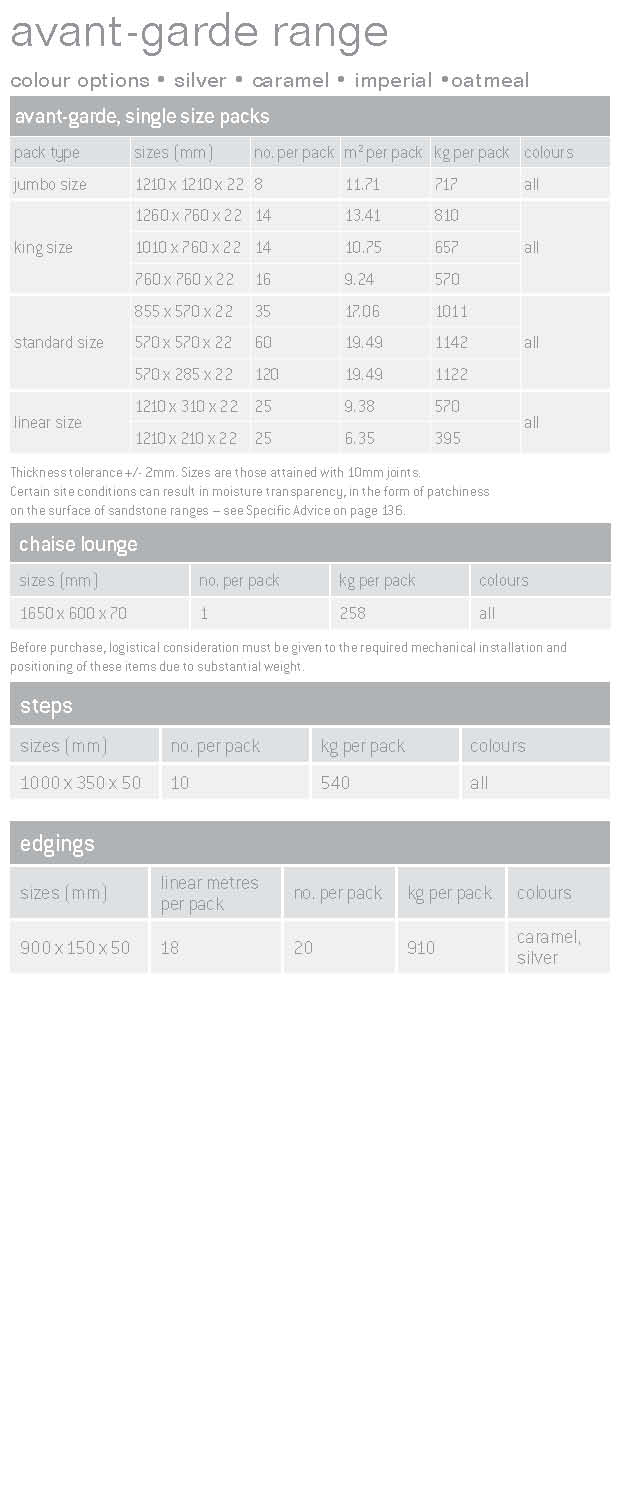 Product Prices
1000x350x50 Step Tread, Caramel - £808.50 (10 Per Pack)
1000x350x50 Step Tread, Imperial - £708.75 (10 Per Pack)
1000x350x50 Step Tread, Silver - £808.50 (10 Per Pack)
Need help with buying Stonemarket products?
Technical and Product Queries
If you need assistance with technical product queries, such as suitability for use in specific areas, product specification or general product advice, then please contact Marshalls Technical Advisory Team on:
Phone: 0345 302 0603
Email: sales@stonemarket.co.uk
Availability and Order Queries
If you need to ask a question relating to availability, ordering or delivery, please contact Boys & Boden on the following number or email address.
Phone: 01938 557711
Email: marshalls.web@boysandboden.co.uk
Need help planning your project? Check out Stonemarket range of guides and tools.